Cowes luxury cruise 
Marmoris Charters luxurious day charters to Cowes, one of the most beautiful and exciting places to visit on the south coast of England. A day trip to Cowes will allow you to explore the harbour, experience its culture, and relax in the sunshine while you enjoy the local hospitality.
The day trip to Cowes will start from Chichester marina in West Sussex (other departure locations available on request) . Our experienced skipper & crew will welcome you all onboard Explorer. Fresh pastries & juices will be served.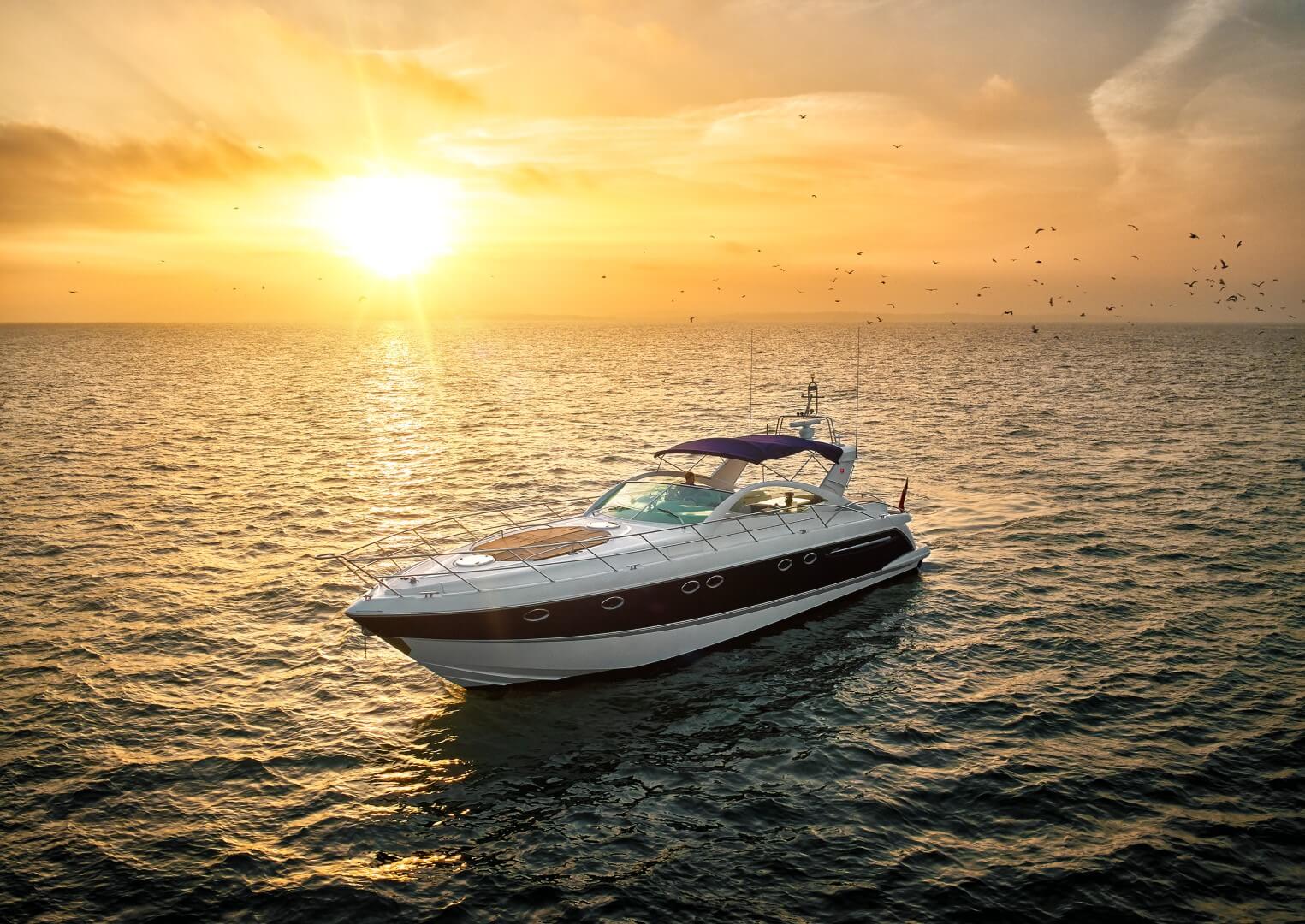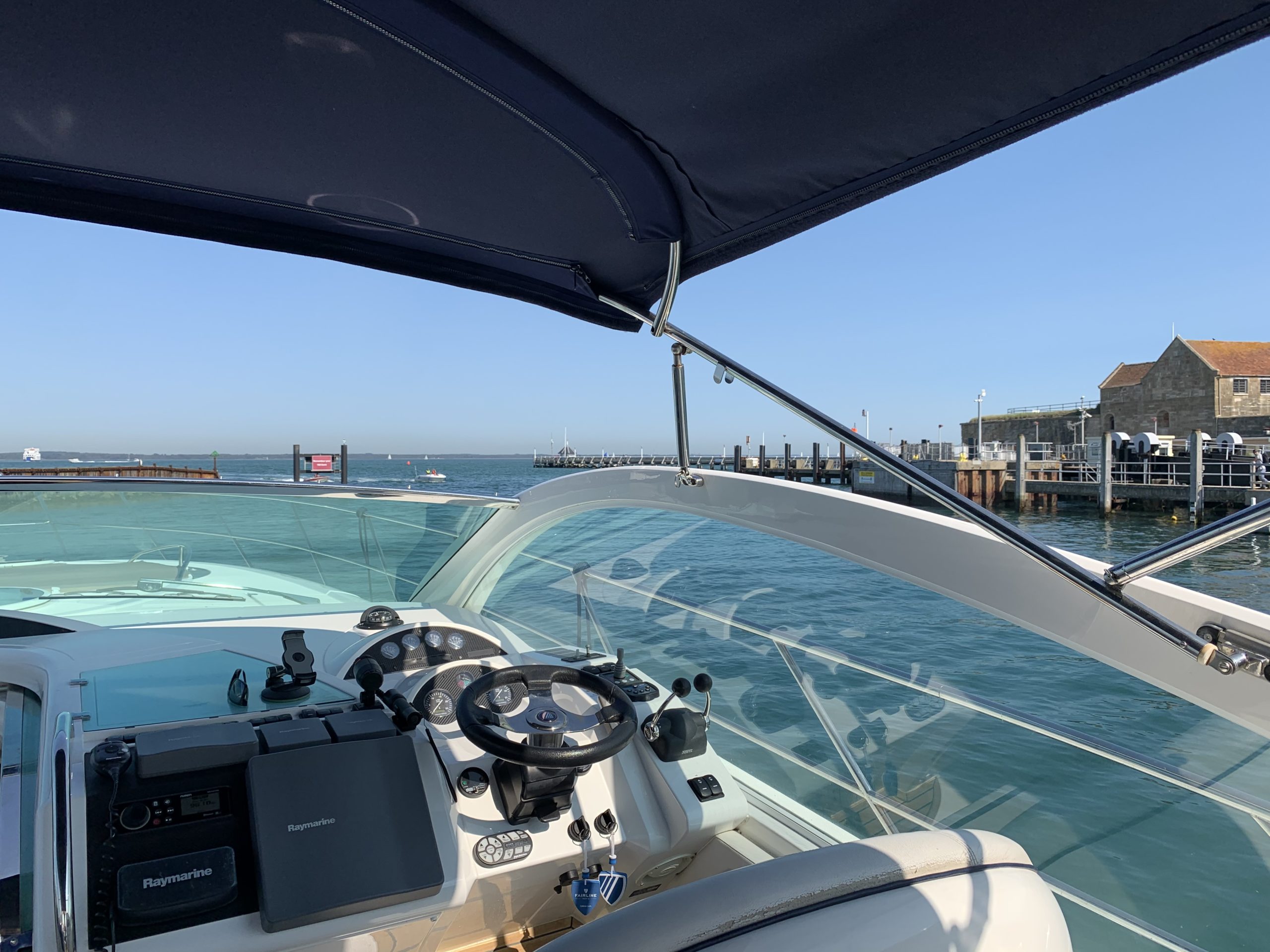 Once you arrive in Cowes, you will be able to explore the sights and attractions of this beautiful town. From its hospitality, history and quaint cobbled streets, there is something to suit everyone's tastes. The day trip will also include plenty of time for sightseeing and shopping. You will have the chance to explore the historic buildings, churches, and museums that make up the town.
Our luxury yacht charter will take you on a journey around the local area, with a stop at a local restaurant or pub for you to sample the local cuisine. Once you've enjoyed this incredible experience, you'll be taken back to Chichester where you can visit one of our local venues to relax and watch the sunset, reflecting on your wonderful day.
Benefits
Our boat is fully equipped with comfortable seating and sunbathing areas in the cockpit, a large saloon with wrap-around sofa seating and TV, and a full galley with all amenities. Our friendly and knowledgeable staff are dedicated to providing a safe, comfortable, and fun experience, with every charter tailored to your needs.
For the complete charter experience all hot & soft drinks are included in your charter package, full onboard drinks menu offering beers, wine, champagne and a selection of perfect celebration drinks. We provide Wi-Fi on board, a 13kva generator for 240v power, commercial ice maker, a top-of-the-line stereo system, and underwater lights for a night-time dip. Explorer has a water sports garage with a Williams jet tender, paddle boards (jet tender / paddle boards extra charges apply) if you fancy a dip and the skipper deems it safe to do so! We use a floating line to create a sea swimming area.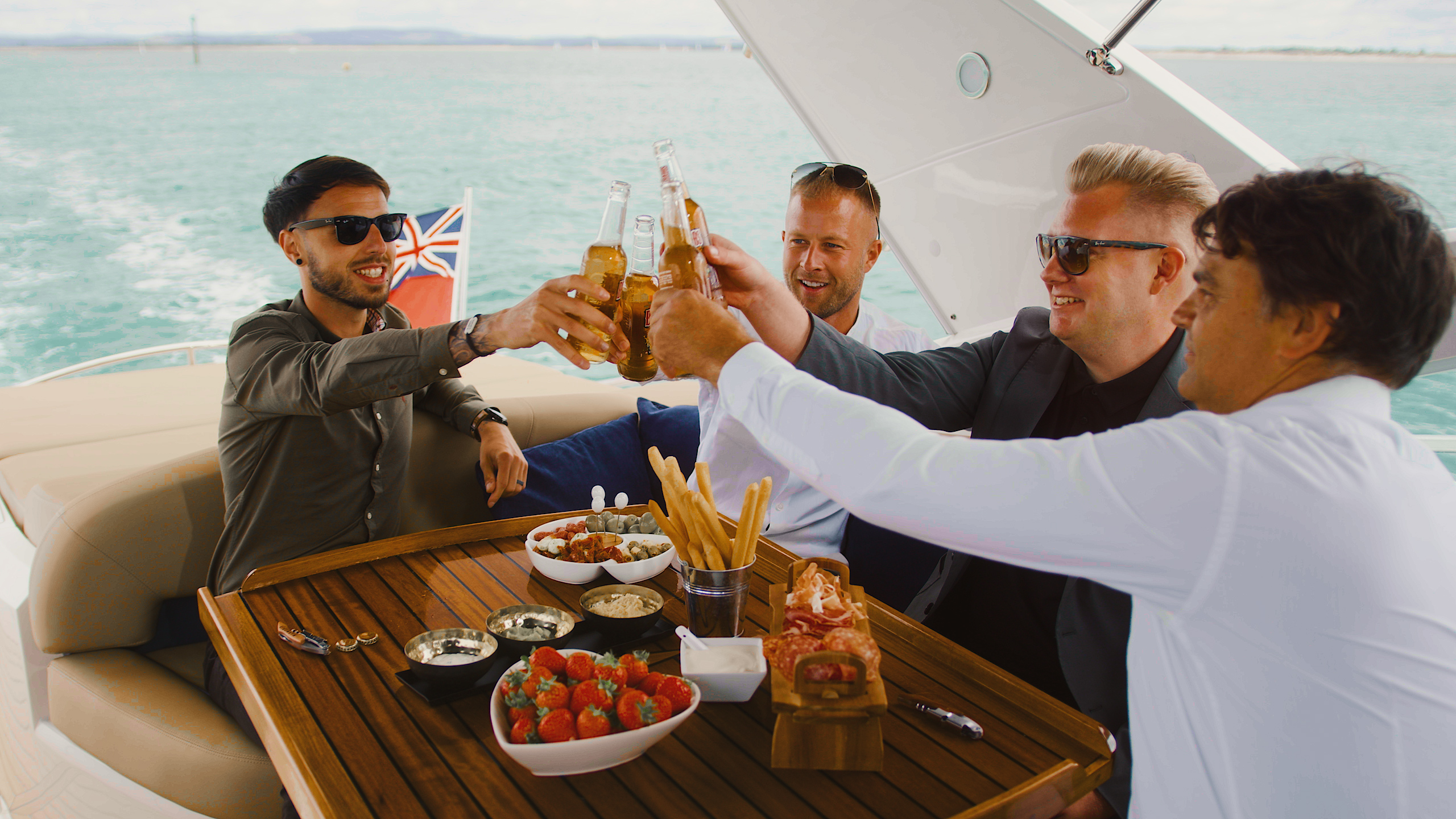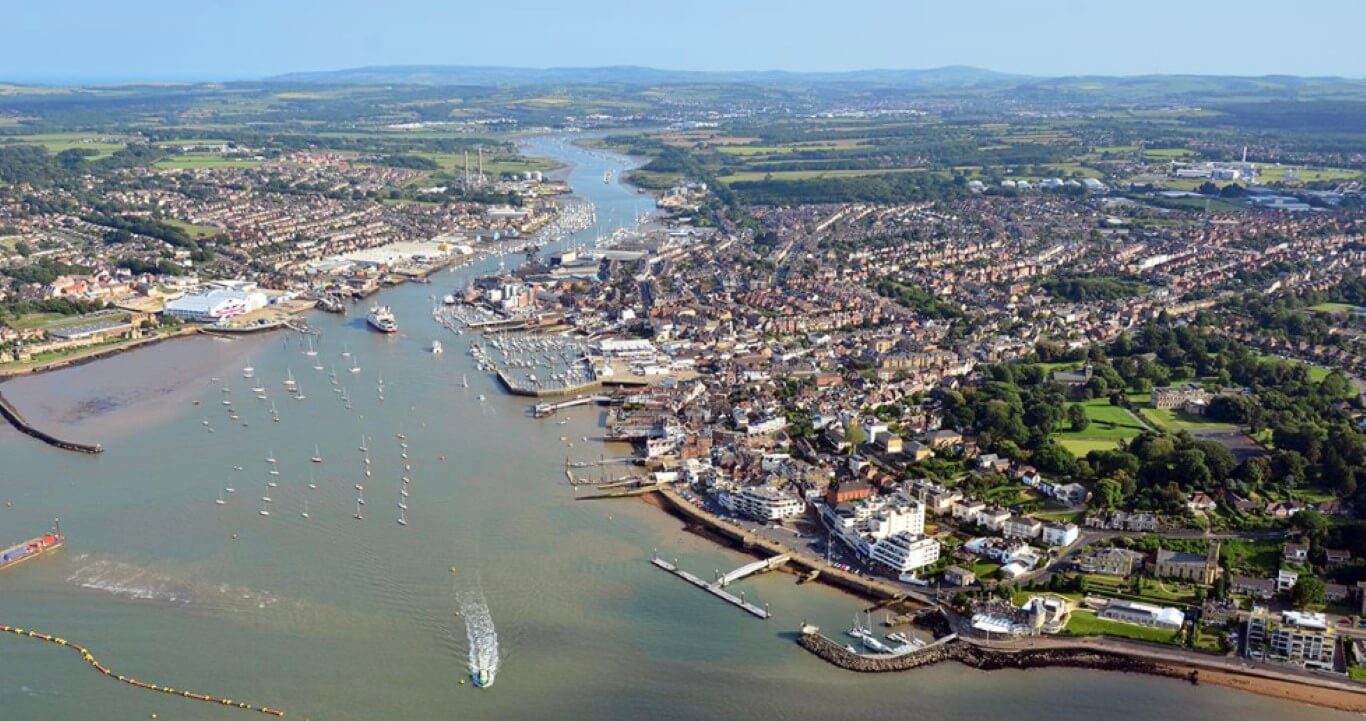 Why Choose Marmoris Charters?
Experience an unforgettable adventure with Marmoris Charters. Our family-owned and operated business offers a luxurious 52ft Fairline Targa motor yacht, Explorer, with world-class hospitality and amenities. This 20-ton boat can carry up to 10 guests, providing leisurely and exciting cruising experiences in Southern England. You will be amazed by the boat's remarkable speed and performance.
Get In Touch
Contact our dedicated support team to book a day trip to Cowes now! If you have any questions or require further information, please do not hesitate to contact us. Our friendly team is here to help you with queries and provide you with a truly unforgettable experience.
We look forward to hearing from you soon!
BOOK YOUR NEXT TRIP
Make 2022 a year to remember!
Customers First
Our company ethos of people and pleasure over profit resonates throughout the business. Whether that's in the food we serve, the drinks we pour or the maintenance of our yacht we leave nothing to chance.
We return 100% of profits back into the business improving our product and service for you. We will never allow profit to rule our hearts and you can be assured of our first class service where exceeding expectations is a standard  
Timely Service
Time is precious, we promise to provide support in a opportune manner. Always a human response to your enquiry, even if that's to say we will get back to you soon.
We spend the time on every charter to make sure we have all the bases covered and you get the most out of your time spent onboard.
Going The Extra Mile
We travel all over the south coast, from Shopping at Gunwharf Quays to Southampton and Cowes on the Isle of Wight, were always up for adventure! We regularly go to: Bembridge Harbour, Yarmouth, Poole, Lymington & Bournemouth to name a few.
Get Involved!
Get in touch and book your Needles Cruise today!
As well as offering exciting charter packages, we love creating bespoke charter days please feel free to get in touch.
Book Your Next Trip
Are you ready for the open seas? Book your trip now!