CHAMPAGNE CRUISE
Spoil your family and friends with a luxury cruise whilst you sip champers, now more than ever your all deserve it!
Gunwharf Champagne Cruise
Our Gunwahrf Champagne Cruise is perfect for those who are looking to experience an impressive chartered boat trip on the Solent south coast. At Marmoris Charters we are passionate about providing a truly memorable occasion for all of our packages. Our fixed-price Gunwharf Champagne Cruise is perfect for those looking for a luxury boat trip on the south coast of England with the chance to visit the impressive Gunwharf Quays. On arrival you will be able to enjoy champagne or another drink if you require, we will then set sail from Chichester harbour and you can take in the surrounding beauty of the Solent.
Once you have arrived at Gunwharf there is plenty to enjoy, with a designer shopping outlet, multi-screen cinema, ten-pin bowling and casino. There are also more than 30 restaurants and bars to choose from, meaning there is something for everyone and every occasion. Marmoris Charters can either wait while you enjoy your time in Gunwharf or we can leave you to enjoy the rest of the day whilst you take advantage of the nearby transport links once your evening is finished.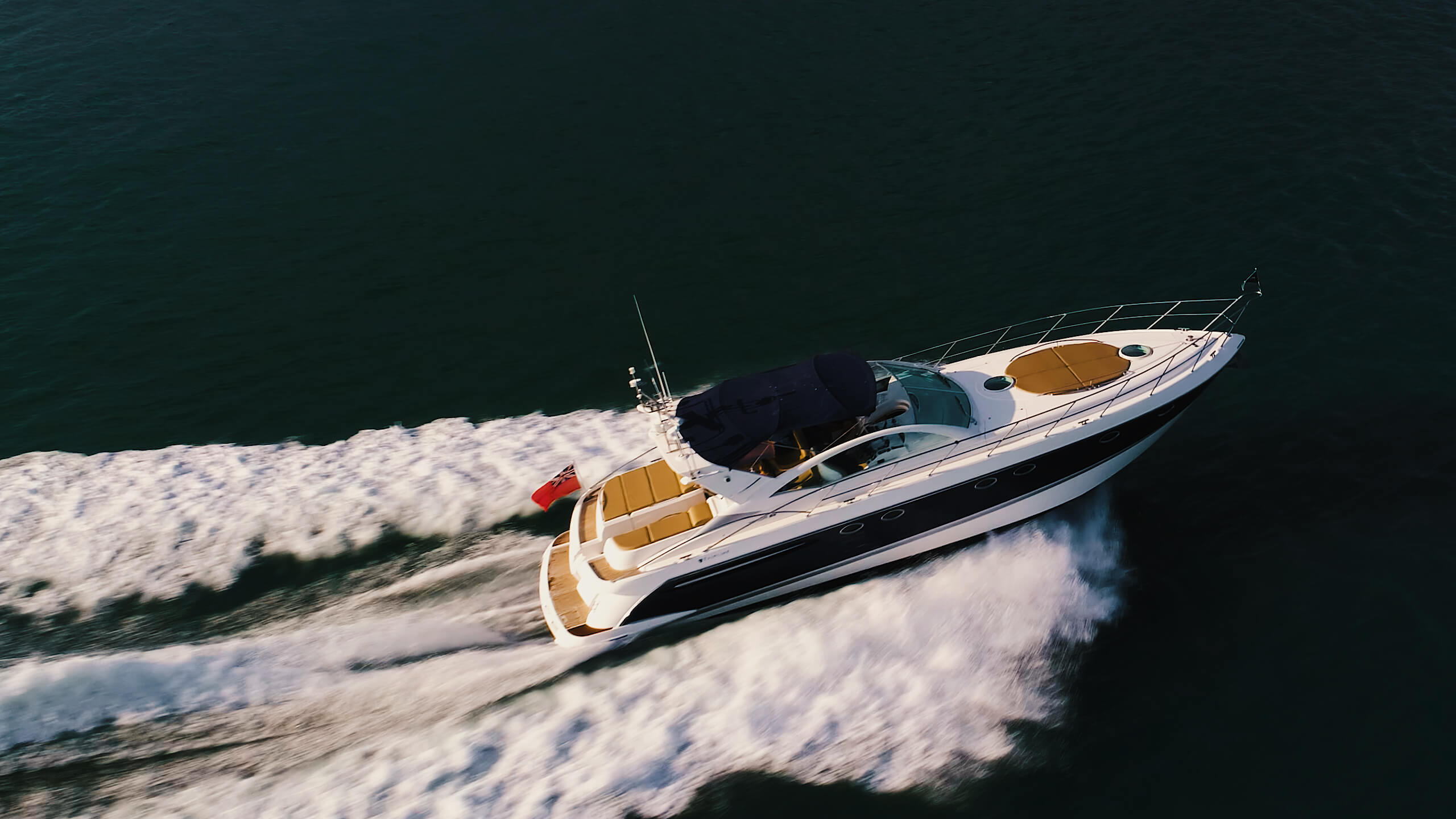 LUXURY COWES DAY TRIP (UP TO 10 GUESTS)
Departing from Chichester marina (other departure destinations available)
A warm welcome onboard from your skipper & host, luxury breakfast pastries and juices will be served. Once settled the skipper will run through our onboard safety briefing & your host will be offering a tour of the yacht & onboard guest facility's. 
We slip the lines and make our way down towards the Solent passing through the stunning Chichester harbour. You spend the late morning enjoying the yacht , a mix of high speed and leisurely cruising, savouring all the beauty and history on the Solent. Passing by the historic forts dotted in the Solent we head west towards the most northly point of the isle of white Cowles with an arrival time around 1pm.
Sitting on the entrance to the river Medina Cowes is home to the largest event dates in the diary,  Cowes pretty much an essential during your charter onboard Explorer.
During your time onshore you will find a great selection of English pubs and fine food. Cowes shopping is predominantly boating based with a selection of specialist foodstuffs.
You will have plenty time to relax and explore while we prepare Explorer for your return.
A warm welcome awaits with cold drinks ready as you re-board for an exciting afternoon exploring and making our way back into Chichester or arrange a drop-off at the souths of England's premier designer outlet shopping facility Gunwharf where you will find an abundance of entertainment, restaurants and bars to carry on the days enjoyment. With fantastic transport links close by to utilize when your ready.     
Weekdays Only £2050
Weekends & Bank holidays £2200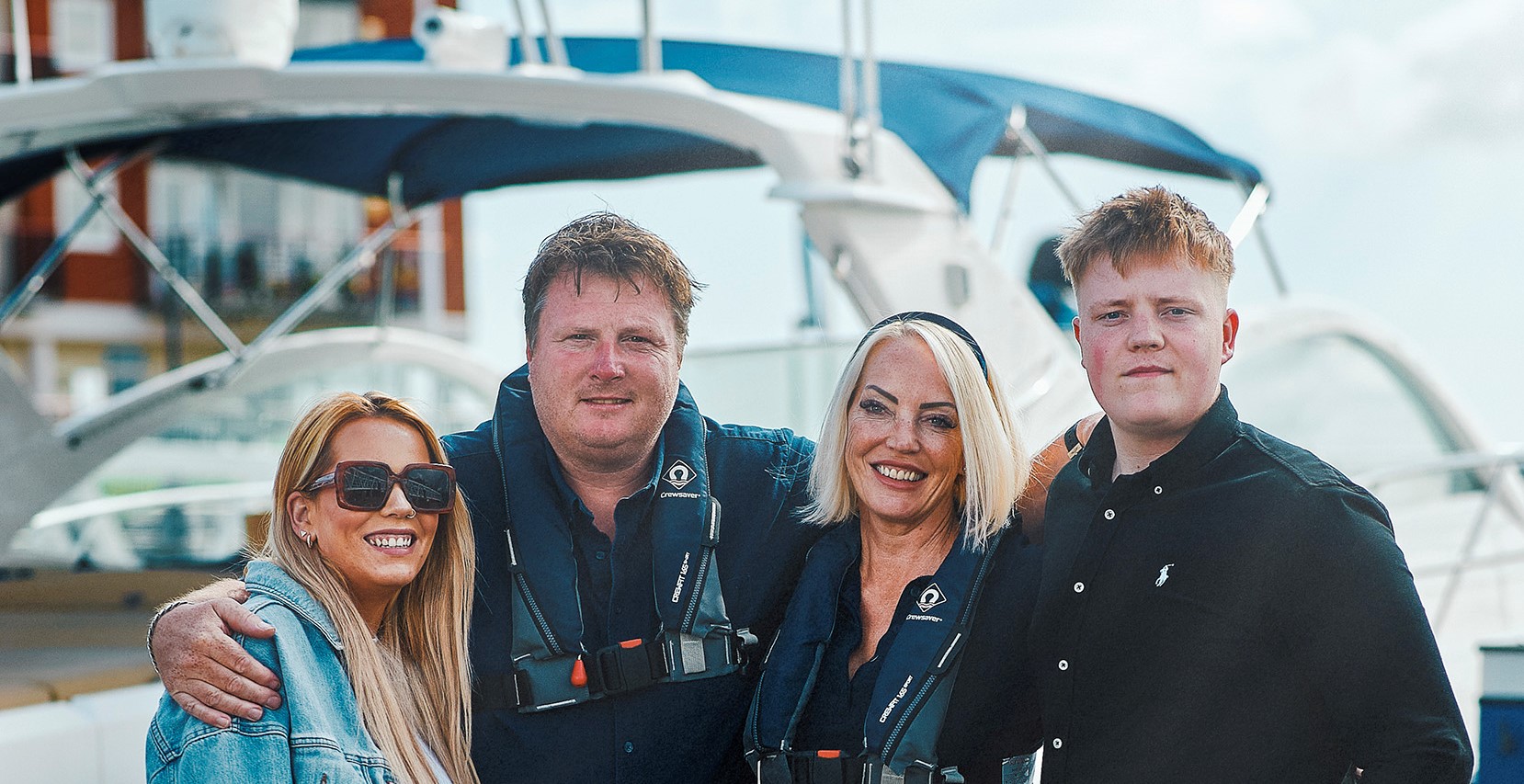 Why Choose Marmoris Charters?
We are passionate about making your experience as enjoyable and seamless as possible, going above and beyond to make this a truly special occasion. Customer satisfaction is our number one priority and we leave nothing to chance when delivering our service. All of our profits go back into the business in order to continue improving the luxury charter experience for our customers. Over the years our commitment to going the extra mile has earnt us a great reputation and led to many repeat customers. Choose Marmoris Charters for a chartered boat experience that you will never forget.
Our impressive luxury 52-foot Fairline Targa motor yacht is both comfortable and pristine, providing the perfect setting to enjoy surroundings and create memories with loved ones. Enjoy a bottle of champagne with friends and family whilst taking in the beautiful coastline, this is an experience that will live long in the memory for all those involved. Whether it is for a birthday or a special occasion, this package is perfect for those looking to enjoy the beauty of the south coast in a unique way. If you are looking for luxury yacht hire on the south coast, Marmoris promises to deliver an unmatched experience.
Arrive to the sound of popping corks, our luxury onboard champagne reception awaits.
When the moments right Explorer will disembark her home port and head down river and out onto the glorious Solent, enjoy an unforgettable afternoon taking in the sights, sipping Moet & Chandon champagne and making memories.
Whether you choose to have a stop off at Gunwharf, Bembridge or a local bay or carry on cruising west its your call. Please do check our fantastic Champagne cruise on our package page or get in contact so we can create your perfect day.
Get In Touch
To find out more about our Gunwharf Champagne Cruise get in touch with our friendly team today. We are always happy to help answer any questions you may have regarding our luxury boat hire on the south coast. Don't hesitate to start your journey with Marmoris Charters today by getting in touch.
Call: 01243 858240 or, email: info@marmorischarters.co.uk
BOOK YOUR NEXT TRIP
Make 2022 a year to remember!
Customers First
Our company ethos of people and pleasure over profit resonates throughout the business. Whether that's in the food we serve, the drinks we pour or the maintenance of our yacht we leave nothing to chance.
We return 100% of profits back into the business improving our product and service for you. We will never allow profit to rule our hearts and you can be assured of our first class service where exceeding expectations is a standard  
Timely Service
Time is precious, we promise to provide support in a opportune manner. Always a human response to your enquiry, even if that's to say we will get back to you soon.
We spend the time on every charter to make sure we have all the bases covered and you get the most out of your time spent onboard.
Going The Extra Mile
We travel all over the south coast, from Shopping at Gunwharf Quays to Southampton and Cowes on the Isle of Wight, were always up for adventure! We regularly go to: Bembridge Harbour, Yarmouth, Poole, Lymington & Bournemouth to name a few.
Get Involved!
Live life to the full and Book your luxury Champagne cruise today!  
As well as offering exciting charter packages, we love creating bespoke charter days please feel free to get in touch.
Book Your Next Trip
Are you ready for the open seas? Book your trip now!