Needles Cruise & Hut Restaurant departing form Chichester
The Needles Cruise by Marmoris Charters is one of the most luxurious cruises on the South Coast. Our cruise experience is designed to give you the opportunity to take in the stunning sights of the Solent, Chichester Harbour and the awe-inspiring chalk stacks known as 'The Needles'. This can be enjoyed from the comfort of our impressive 52-foot Fairline Targa motor yacht. We can accommodate up to 10 guests on the 'Needles Cruise' pre order champagne on arrival or enjoy a complementary selection of hot drinks and fresh coffee, as well as homemade pastries, to enjoy upon entry.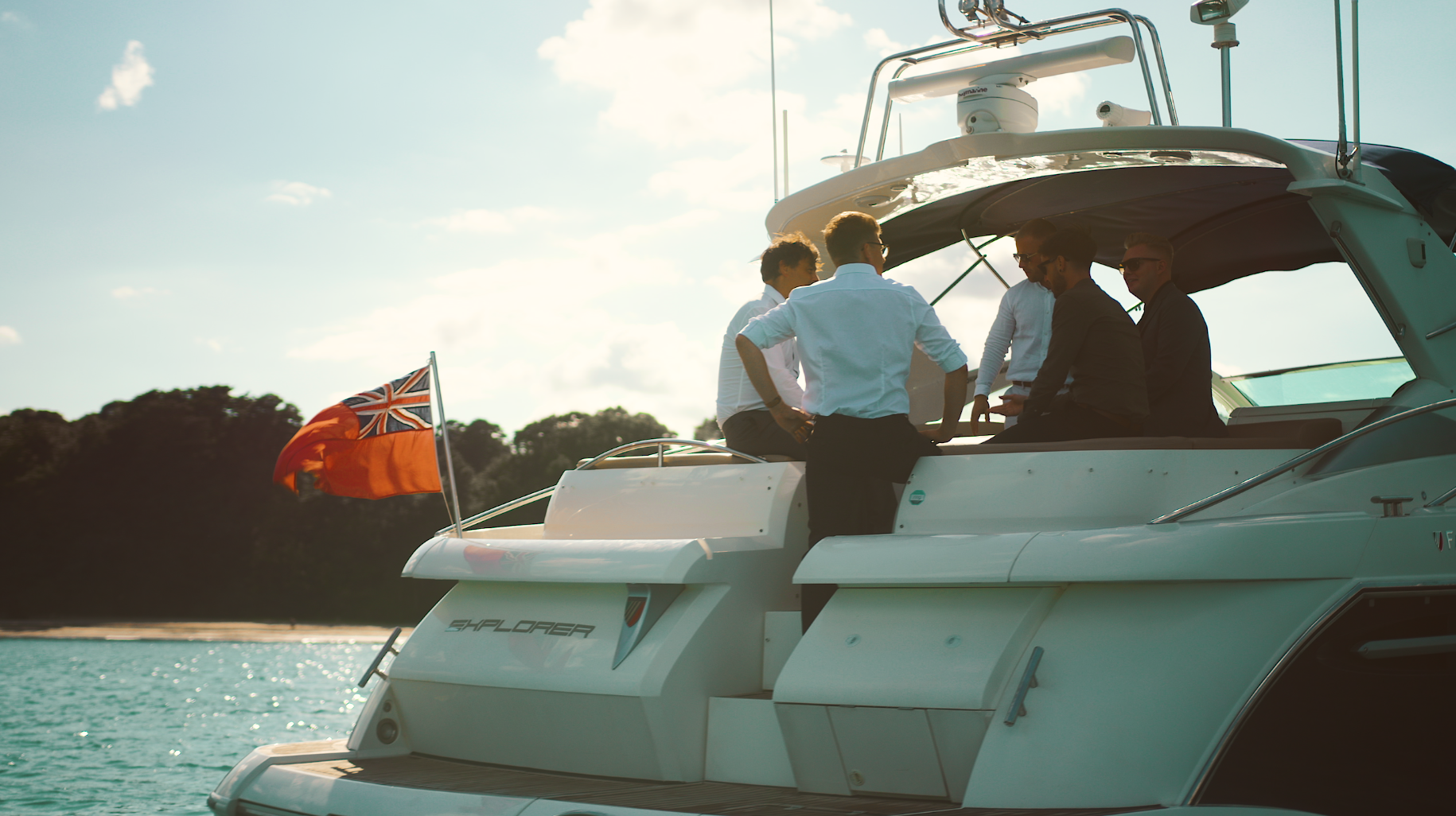 NEEDLES CRUISE / HUT RESTAURANT VISIT (UP TO 10 GUESTS )
Departing from glorious Chichester
A warm welcome onboard from your skipper & host, luxury breakfast pastries and juices will be served. Once settled the skipper will run through our onboard safety briefing & your host will be offering a tour of the yacht & onboard guest facility's. 
We slip the lines and make our way down towards the Solent passing through the stunning Chichester harbour. As we head out onto the Solent turning at west pole the historic forts and spinnaker tower come into view you know your in for an unforgettable day. We continue cruising west passing Cowes on the island and Southampton to the north its incredible how different the south coast looks from here. We continue on passing Lymington then Yarmouth and with a slight turn to port the needles come into sight.
The needles are chalk stacks standing at 100ft high situated off the western extremity of the isle of white, they are considered one of the wonders of southern England and a must see from this view point. From this position Alum bays stunning multi coloured sand cliffs meet the needles marine conservation zone. On this western side of the island lives the famous Hut restaurant, its a class act with the rich and famous choosing to spend there best days there, the food mainly with a seafood theme but with steaks and other dishes available.
If you have pre booked (early booking essential) a table for lunch around 1pm we can arrange to have you taken ashore or alternately we make a lunch stop off during our trip eastward from this position. The day will be wrapped up with an exciting cruise exploring as we head back towards Chichester or arrange a drop-off at the souths of England's premier designer outlet shopping facility Gunwharf where you will find an abundance of entertainment, restaurants and bars to carry on the days enjoyment. With fantastic transport links close by to utilize when your ready.
Weekdays Only £2375
Weekends & Bank holidays £2525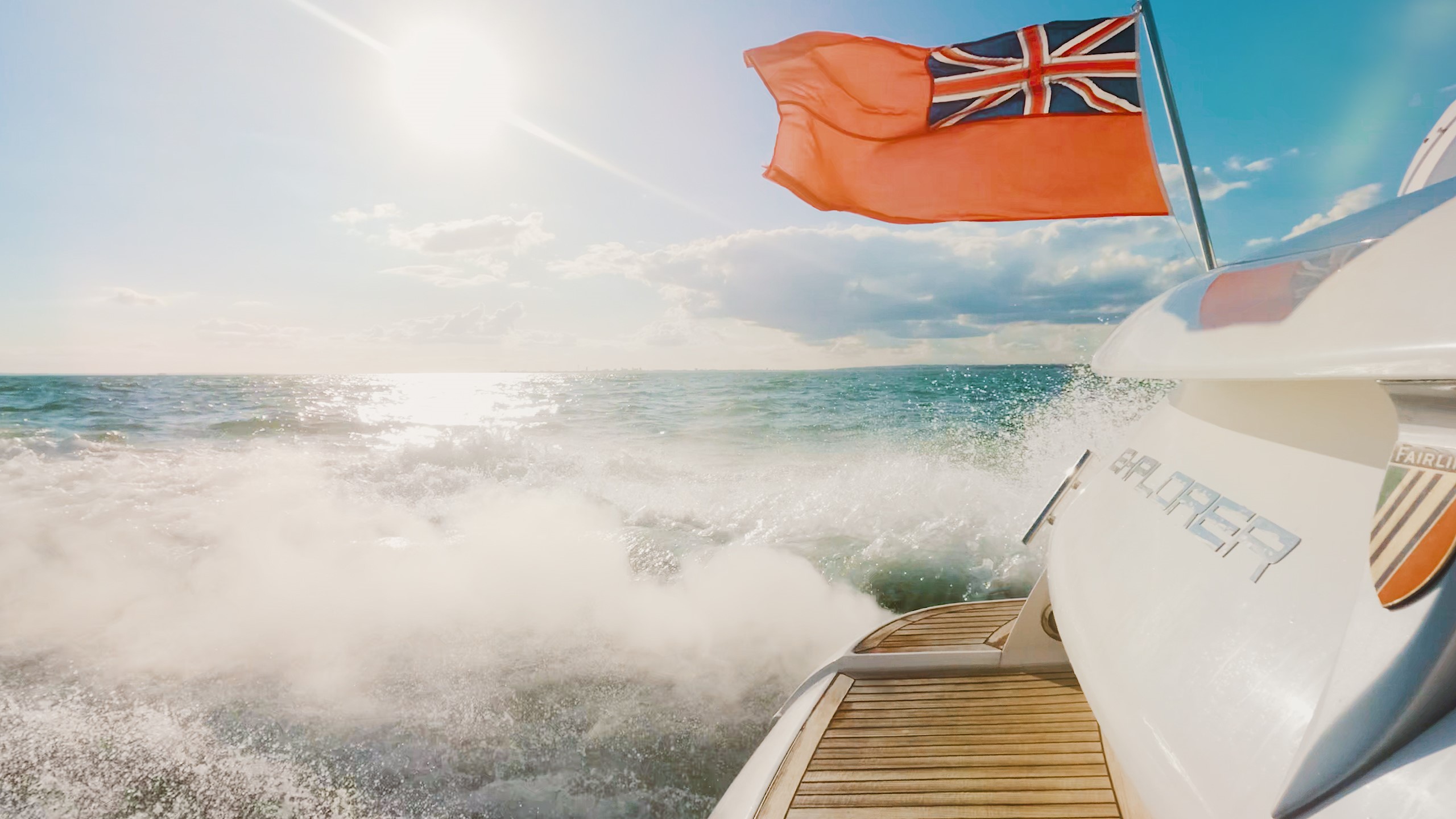 Luxury Cruise on the South Coast
Our cruise departs from Chichester and heads towards The Solent, passing through Chichester Harbour. As we travel west, guests will enjoy the Isle of white and southern England's beautiful scenery. Passing lovely bays and pretty harbours along the way you will set your heart on a destination for your next charter. Once we have passed the famous Yarmouth harbour to port, and Lymington to starboard, we are nearly ready to turn south and witness the impressive chalk stacks standing at 100ft high, situated off the western extremity of the Isle of Wight. These chalk stacks are considered one of the wonders of southern England, and they are a must-see from our viewpoint. 
When we reach the Needles, you will be able to witness the chalk stacks as never before. The Needles are one of the most photographed landmarks in the area and are a must-see from this viewpoint. We will also stop at the Needles lighthouse, giving you the opportunity to take some amazing photographs. 
The Hut Restaurant
Halfway through the cruise, we can stop off at the famous 'The Hut Restaurant' for lunch. Here you can enjoy a varied menu focused mainly on freshly prepared seafood & steaks. A good selection of wines, champagne and lovely cocktails along side coffees and soft drinks available. The restaurant sits at the shoreline and has uninterrupted views of Cowell Bay and the surrounding landscape, a great spot to savour the views and enjoy a delicious meal. This luxury restaurant provides the perfect stop during your cruise and should be pre-booked to ensure you get to enjoy this truly memorable restaurant.
After lunch, a warm welcome back onboard awaits and pre-ordered drinks will be served, When the time is right, we will raise the anchor and continue on exploring the Solent. We will navigate past Hurst castle and back onto the Solent, passing by stunning Lymington to port and Yarmouth harbour (once famous for exporting the coloured sand from Alum bay which is also on the itinerary) to starboard.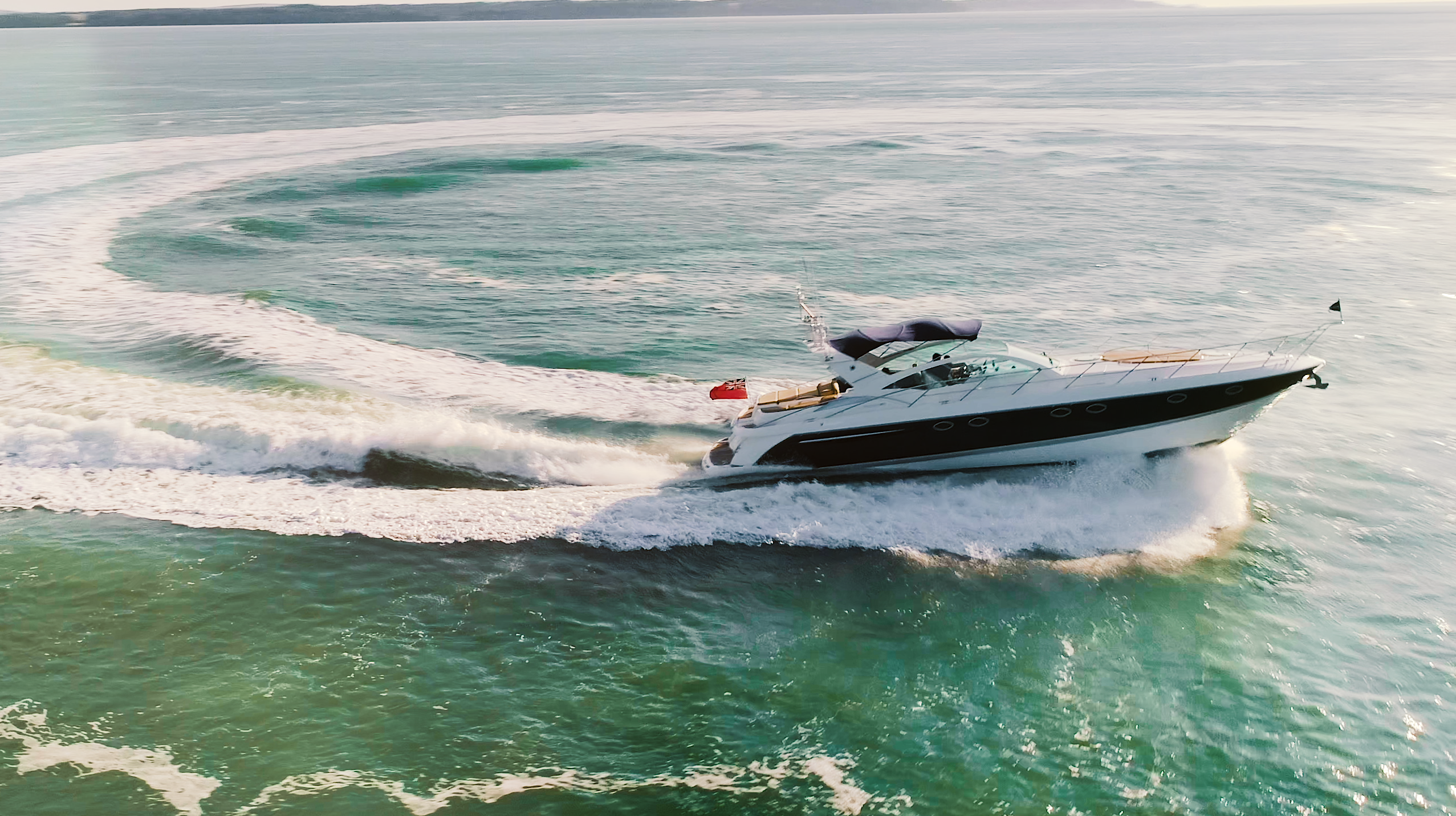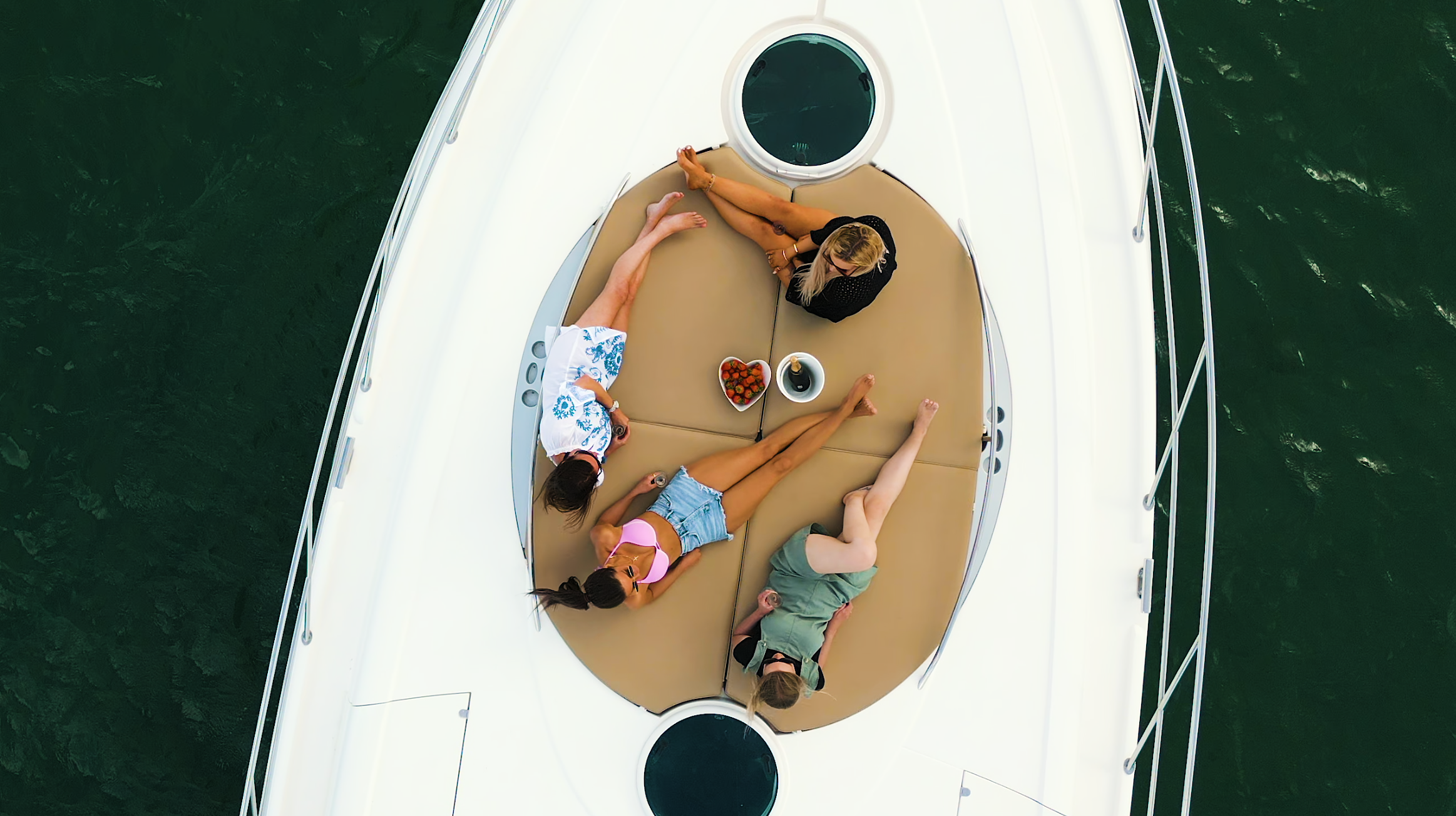 Experience the Beauty of The South Coast
As we continue east, we pass by many memorable landmarks including, Cowes castle and further west some of the most famous Palmerston Forts including Spitbank and No Mans. Passing by Portsmouth, the impressive Spinnaker Tower stands tall over Gunwharf quays which makes for a great photo opportunity. The HMS Queen Elizabeth aircraft carrier can also be seen through the harbour entrance if she's home.
Finally, we will make our way back to Chichester, giving you plenty of time to reflect on the wonderful sights and sounds experienced during the cruise. Either head back directly to Chichester or arrange a drop-off at Gunwharf, where you can enjoy a range of designer shops, restaurants and bars to continue with the day of activities and enjoyment.
Get In Touch
Experience the beauty of Chichester and the Solent with Needles Cruise. Our team of experienced and friendly staff will ensure that your cruise is a memorable one. So what are you waiting for? Book your cruise today and let us show you the wonders of southern England.
BOOK YOUR NEXT TRIP
Make 2022 a year to remember!
Customers First
Our company ethos of people and pleasure over profit resonates throughout the business. Whether that's in the food we serve, the drinks we pour or the maintenance of our yacht we leave nothing to chance.
We return 100% of profits back into the business improving our product and service for you. We will never allow profit to rule our hearts and you can be assured of our first class service where exceeding expectations is a standard  
Timely Service
Time is precious, we promise to provide support in a opportune manner. Always a human response to your enquiry, even if that's to say we will get back to you soon.
We spend the time on every charter to make sure we have all the bases covered and you get the most out of your time spent onboard.
Going The Extra Mile
We travel all over the south coast, from Shopping at Gunwharf Quays to Southampton and Cowes on the Isle of Wight, were always up for adventure! We regularly go to: Bembridge Harbour, Yarmouth, Poole, Lymington & Bournemouth to name a few.
Get Involved!
Get in touch and book your Needles Cruise today!
As well as offering exciting charter packages, we love creating bespoke charter days please feel free to get in touch.
Book Your Next Trip
Are you ready for the open seas? Book your trip now!